Polycarbonate, ie: Lexan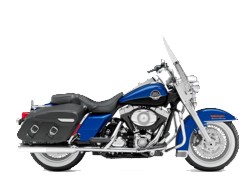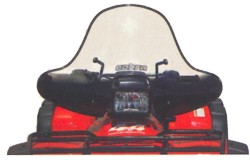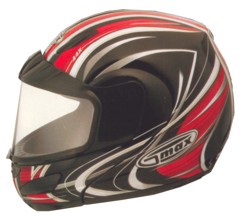 **Polycarbonate surfaces, such as those on many motorcycle windscreens are usually coated. If damage has gone thru the coating into the substrate material, do not attempt a spot repair. You will need to remove all of the coating completely, otherwise you will have "bullseye" effect in the repair area. If damage has not permeated thru the coating, you can perform a spot repair, removing that damage and then polish the surface back out without having to do coating removal. If distortion is a concern, we recommend doing the entire surface to prevent low areas.
Unlike acrylic, polycarbonate cannot be restored to optical clarity because it is much softer, however, it can be greatly improved with our products.
In most cases it is best to leave deep damage in rather than try to remove it. Once you've meshed to a certain depth on polycarbonate it is very difficult to polish back out.
By using our liquid abrasives, it is possible to buff away haze and cloudiness and lighten scratches to the extend that in most cases, the end result will be acceptable.