Kits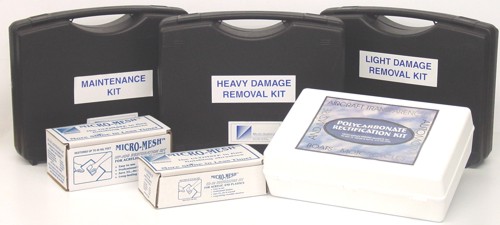 Micro-Surface manufactures kits for a wide variety of applications. This product line is broken up into two categories: Hand Kits and Machine Kits.
In the Hand Kit category you will find kits that will perform both large jobs and small spot repair jobs. No tools are required when using these kits.
In the Machine Kit category you will find that most will restore up to 100 square feet of material. These kits will require tools. To keep the price of our kits to a minimum, we do not include tools with our kits. If you have questions about the required tools, please return to our Homepage and review the Suggested Tools section.
Each product is displayed with its own Tool Box, where you will be able to review instructions, guidelines for success, Material Data Safety Sheets and more.
If you are confused as to which kit to use for a specific job, return to our Homepage and utilize the Product by Application feature.
Featured Products - Kits