A COMPANY YOU CAN RELY ON
Micro-Surface has a fully staffed Window Repair Department located at its Iowa facility. Our FAA-licensed window technicians have been repairing aircraft transparencies of all types for over forty years. Their dedication and quality of workmanship make them unequaled in the field of restoration. You can count on having your transparency returned to service quickly and affordably.
PRODUCTS YOU CAN TRUST
Micro-Surface demands that products are environmentally safe. Our polishes and liquid abrasives are water based and contain absolutely no solvents, alcohol, or wax that can damage transparencies over time. Our Window Repair Department only uses Micro-Mesh™ abrasives manufactured by Micro-Surface Finishing Products. Micro-Mesh™ is a cushioned abrasive that gently removes damage without harming the substrate underneath resulting in a crystal clear restoral.
SAVING CUSTOMERS MONEY
In situ restorals can be performed on the transparencies without having to remove them from the plane. This avoids damage that can take place during the removal and replacement process.
OPTIONS
Our FAA-certified technicians travel nationwide to repair pressurized cabin transparencies in place. They are trusted industry wide for their expertise, thoroughness, and ability to repair crazing, chips and scratches both in the field or in our fully-equipped restoral facility.
CAPABILITIES
Visual Inspections
Scratch and Crazing Removal
Chemical Damage Repair
Chip Repair
Paint Over Spray Removal
Distortion Removal
In Situ Restorals on both inner and outer windows
In-house or on site Restorals
Polycarbonate Transparency Rectification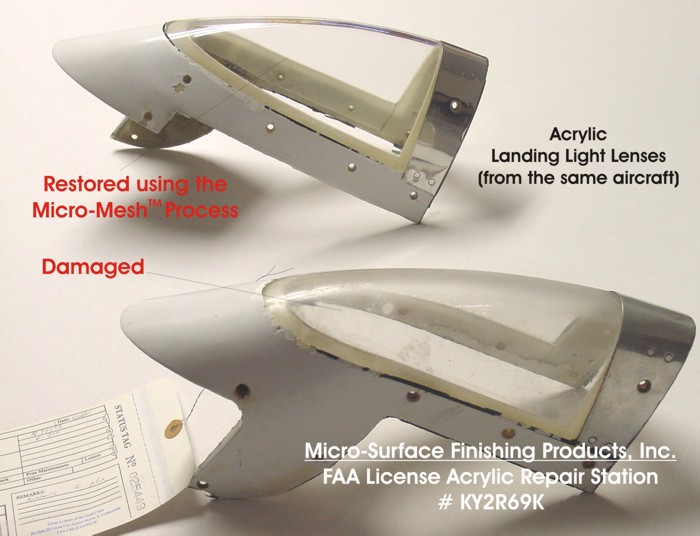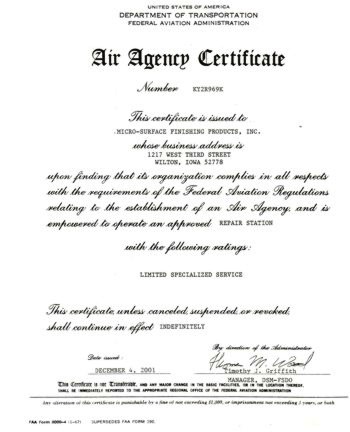 Call to schedule or request a quote on in-house or on-site restorals, 800-225-3006.